The shower enclosure for a small bathroom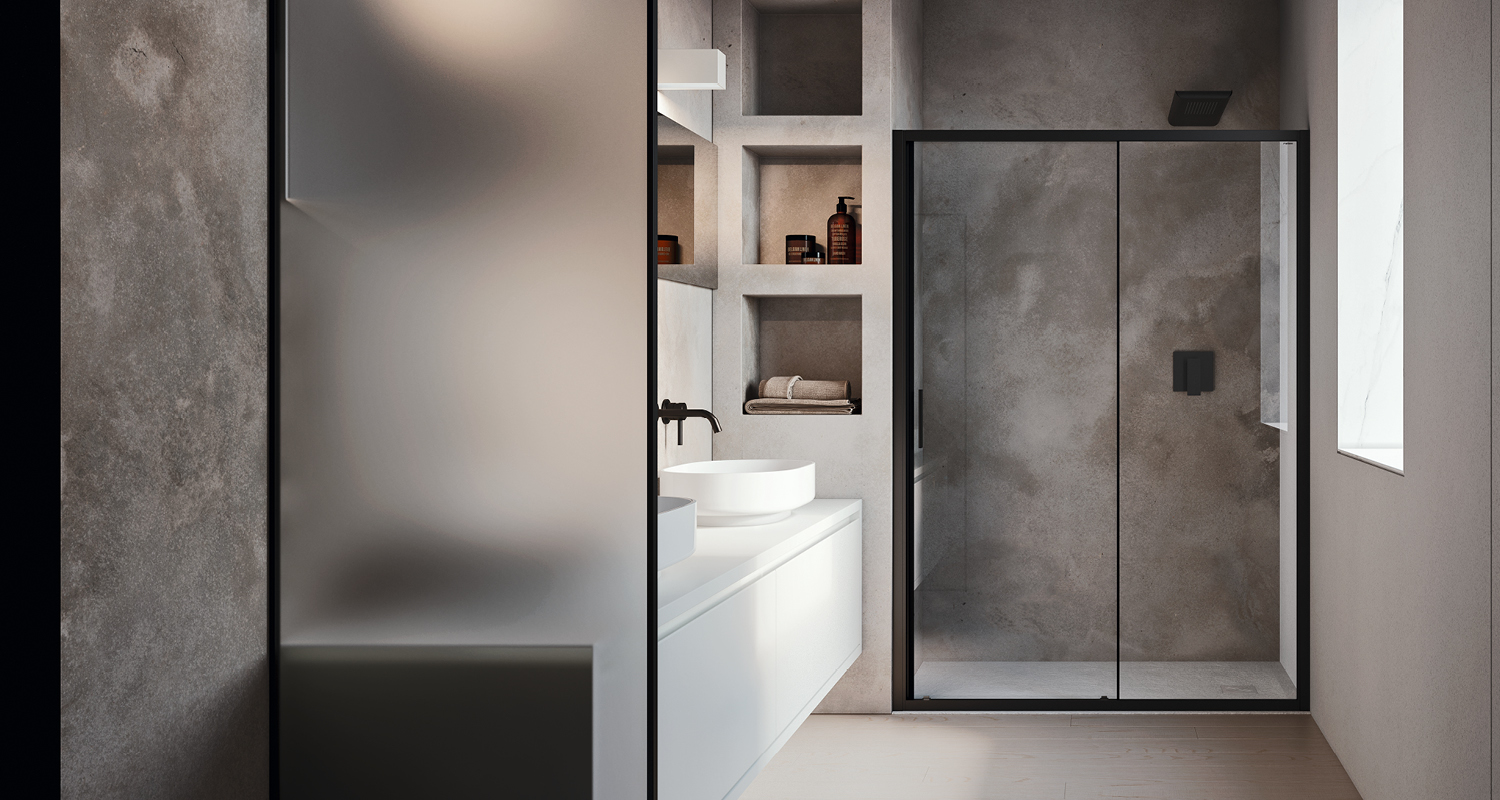 Relax specializes in providing space-saving shower enclosures for the small bathroom without having to compromise in terms of quality, design and functionality. In modern homes in fact, the bathroom has increasingly smaller dimensions, with a surface that hardly exceeds 5 square meters. The cabin shower must therefore be carefully studied, so as to be able to access it easily but at the same time move with agility in the bathroom, taking into account the furnishing arrangement of the sanitary ware, furniture, radiators and accessories. The key aspect to consider is the type of opening . The openings available for a small bathroom shower enclosure can be:
Sliding
Swing
Folding
Saloon
To check the models available for each opening, try our configurator, which allows you to evaluate together with other parameters. In any case, the choice will depend on both personal taste but also on the existing dimensions. By way of example, we offer 12 shower enclosure solutions for a small, space-saving furnished bathroom, in which some of the most common situations are taken, namely:
Corner 70×70 , with folding, sliding and saloon opening
Corner 80×80 , with sliding, hinged and folding opening
In niche and in the center of the wall, with sliding and hinged opening
The custom-made shower enclosure for a small bathroom and irregular, with sliding and hinged opening
Let's see them in detail: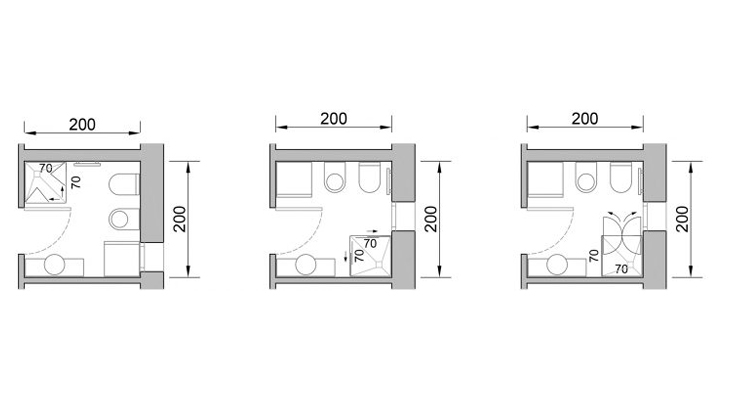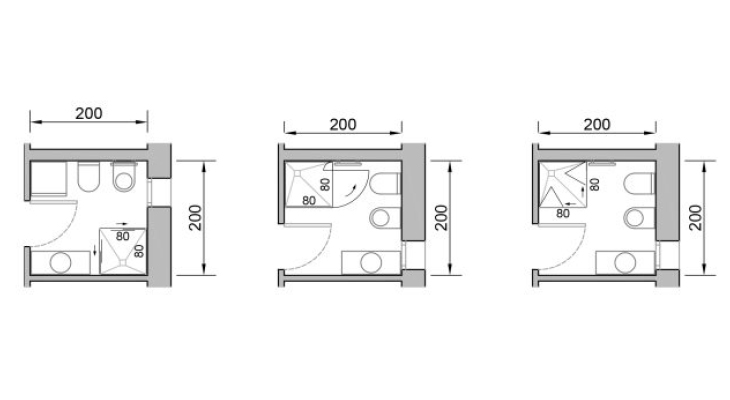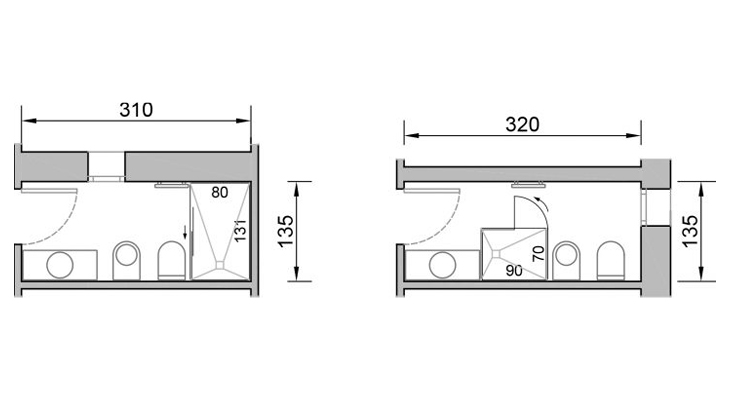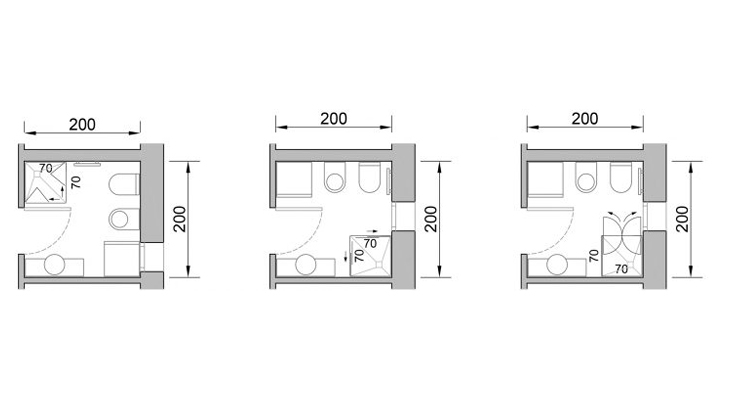 custom-made shower enclosures, in particular , can have a variety of very large solutions down to the millimeter. It is recommended to contact companies such as Relax that have accumulated experience and competence over time, with a dedicated technical office and assistance centers throughout the territory to provide support at the time of choice, during installation and also after sales. Another element to evaluate are the functional solutions that the shower enclosures offer. Since the bathroom space is small and therefore also the movements are limited, it becomes important to have shower enclosures that are easy to clean and sanitize, as well as being easy to assemble . Click in the dedicated section and discover some examples of functional solutions. Finally, the last aspect we focus on is that of quality . In Relax, each shower enclosure has certified quality to guarantee the opening and closing of the doors, the durability of the materials, their cleanability and resistance to impact. This article was proposed in collaboration with the magazine architetti.com.