The frameless shower enclosure: Kubik6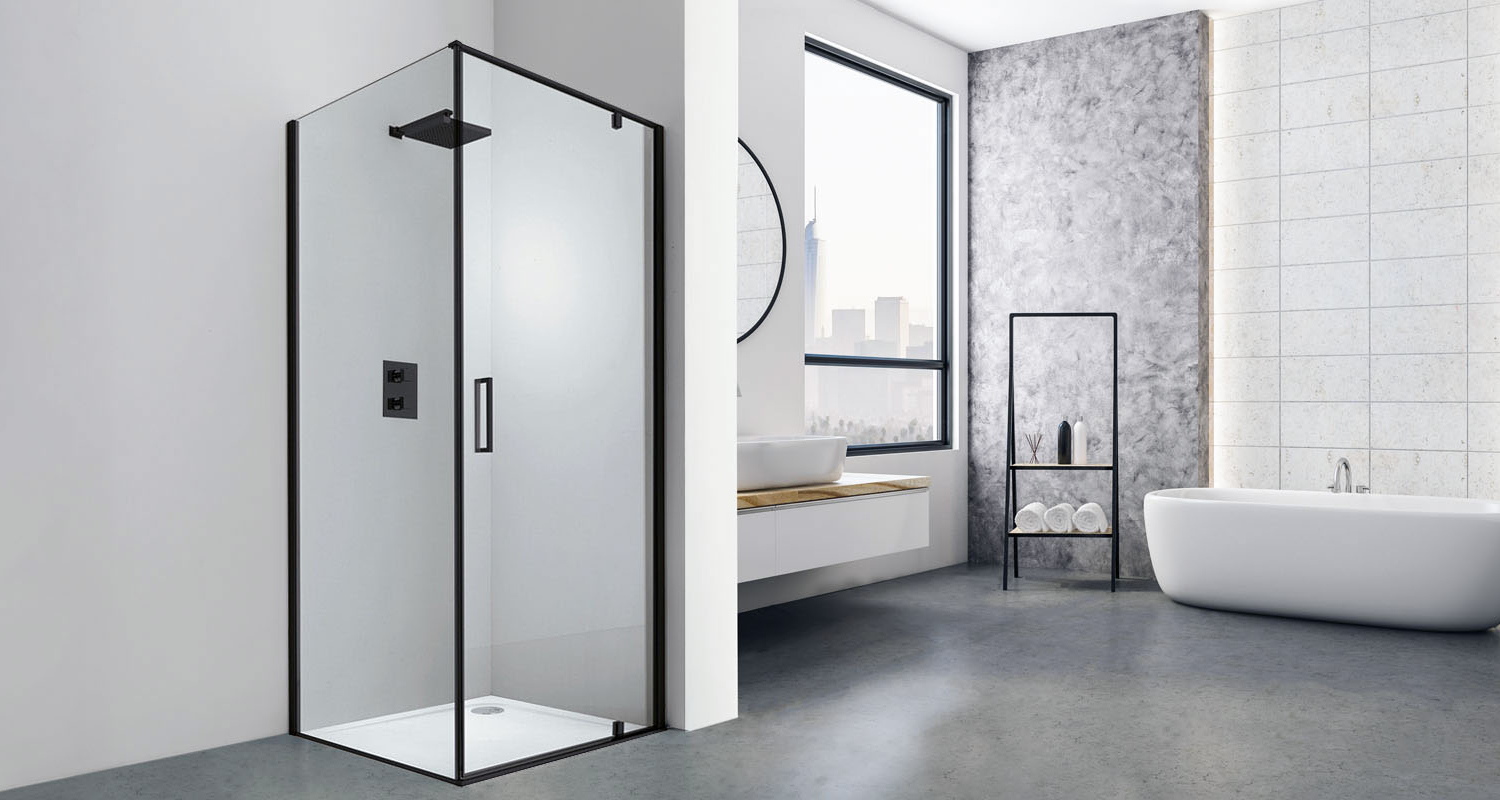 The frameless shower enclosure is ideal for environments with a minimalist and design style. The Kubik model is unique on the market because the support bar is directly integrated with the fixed part to ensure perfect flatness with the door. In this way, the stability of the shower enclosure is guaranteed without having to add external elements that instead characterize many of the shower enclosures proposed by other companies.Initially, the entire Kubik collection was presented only with tempered safety glass strong > From 8mm . Since the frameless shower enclosure proved to be in increasing demand, we decided to offer Kubik also with 6mm tempered glass.
Its minimal design is also enhanced by the functional solution of the pivot hinge positioned 18cm from the wall. Thanks to this technical aspect, the open door is positioned horizontally to the wall and therefore the glass cannot hit any radiator or towel holder mounted on the wall, safeguarding its integrity.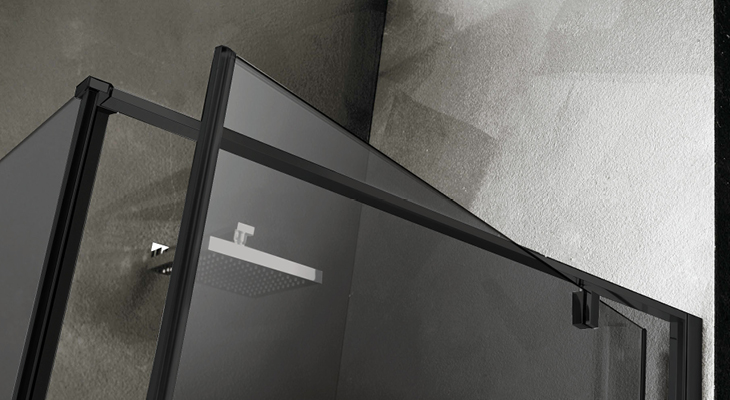 The internal and external opening makes Kubik, the frameless shower enclosure , particularly suitable even in small bathrooms. The descaling treatment, both in the 6mm and in the 8mm version, is included in the purchase price. Likewise, the height of this frameless shower enclosure is 200cm for both the 6mm and 8mm version.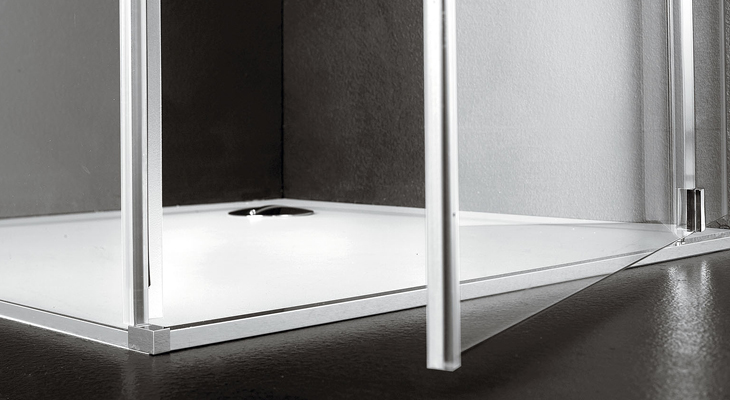 Kubik, il box doccia senza telaio, è disponibile come box doccia angolare o come box doccia in nicchia, anche su misura. Le finiture dell'alluminio disponibili sono: brillantato, nero, acciaio, bronzo e oro. Si tratta di finiture anodizzate che garantiscono una lunga durata nel tempo e non sono suscettibili di variazione di colore Il vetro temperato di sicurezza invece può essere richiesto in finitura trasparente, grigio, satinato, piumato e bronzo. E' disponibile anche serigrafato.