Oblique stabilizing shelf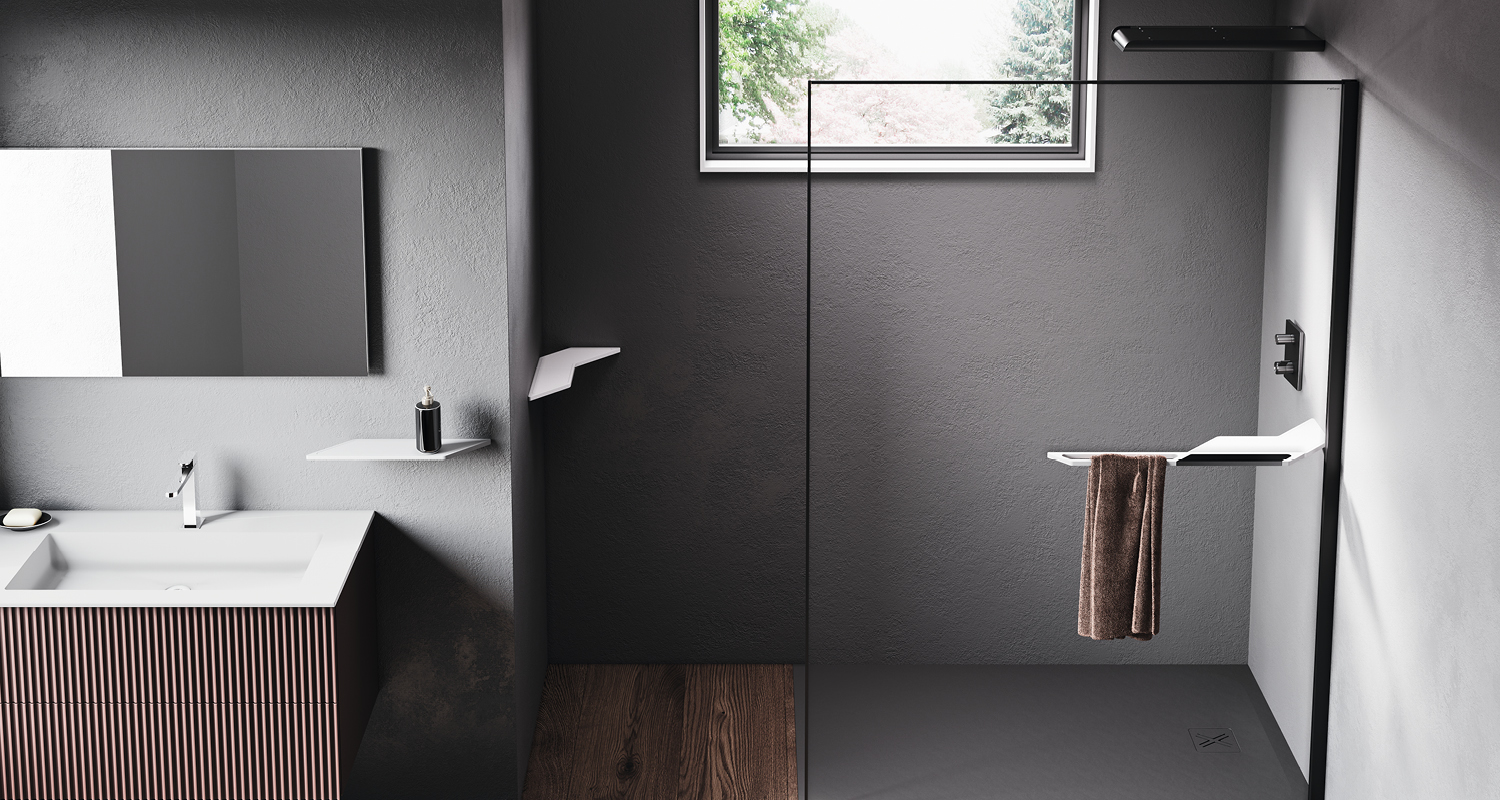 The Oblique stabilizing shelf is an absolute novelty in the world of shower enclosures . In fact, all shower enclosures need to have a support arm to give stability to the shower enclosures. Support arm which inevitably is an aesthetic disturbance for the shower cubicle itself. The novelty of Oblique is that it replaces the support arm necessary to give stability to the shower enclosure.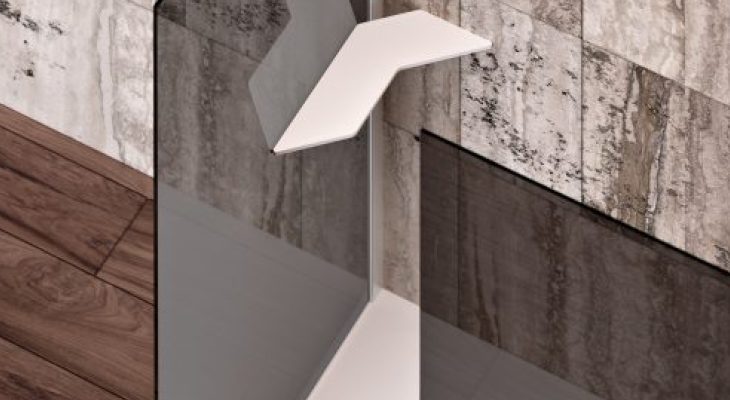 The stability of the shower enclosure thanks to the Oblique stabilizing shelf is guaranteed by the Tuv Sud , having passed the most stringent European tests. It is produced in Solid Surface , a material of excellent resistance from a physical point of view but soft to the touch and hygienic of high quality.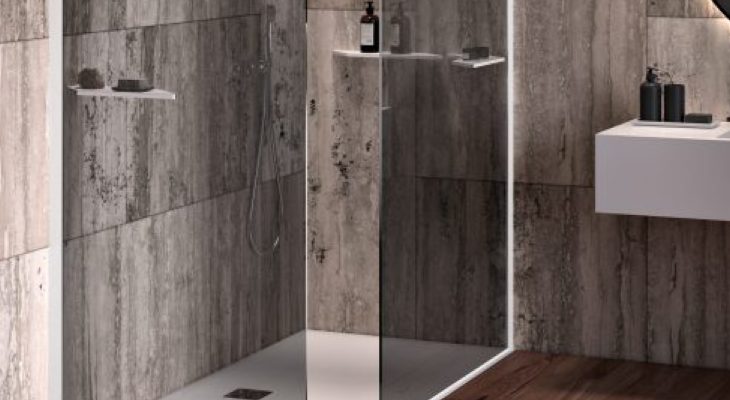 It is important to point out that the shelf is equipped with a functional solution that allows an adjustment of 2cm in the case of a non-perpendicular wall. Aesthetically, it is presented with an absolutely original design which enhances its line and shape. It is particularly indicated in the situations of bathrooms in the attic, in the presence of walls or windows, when the support bar of the shower box is difficult to place or when a customized walk-in is required. The Oblique stabilizing shelf is also offered complete with a wall shelf and a towel holder to be fixed externally to the glass that reflect its design.