Street Art Line, shower enclosures with innovative design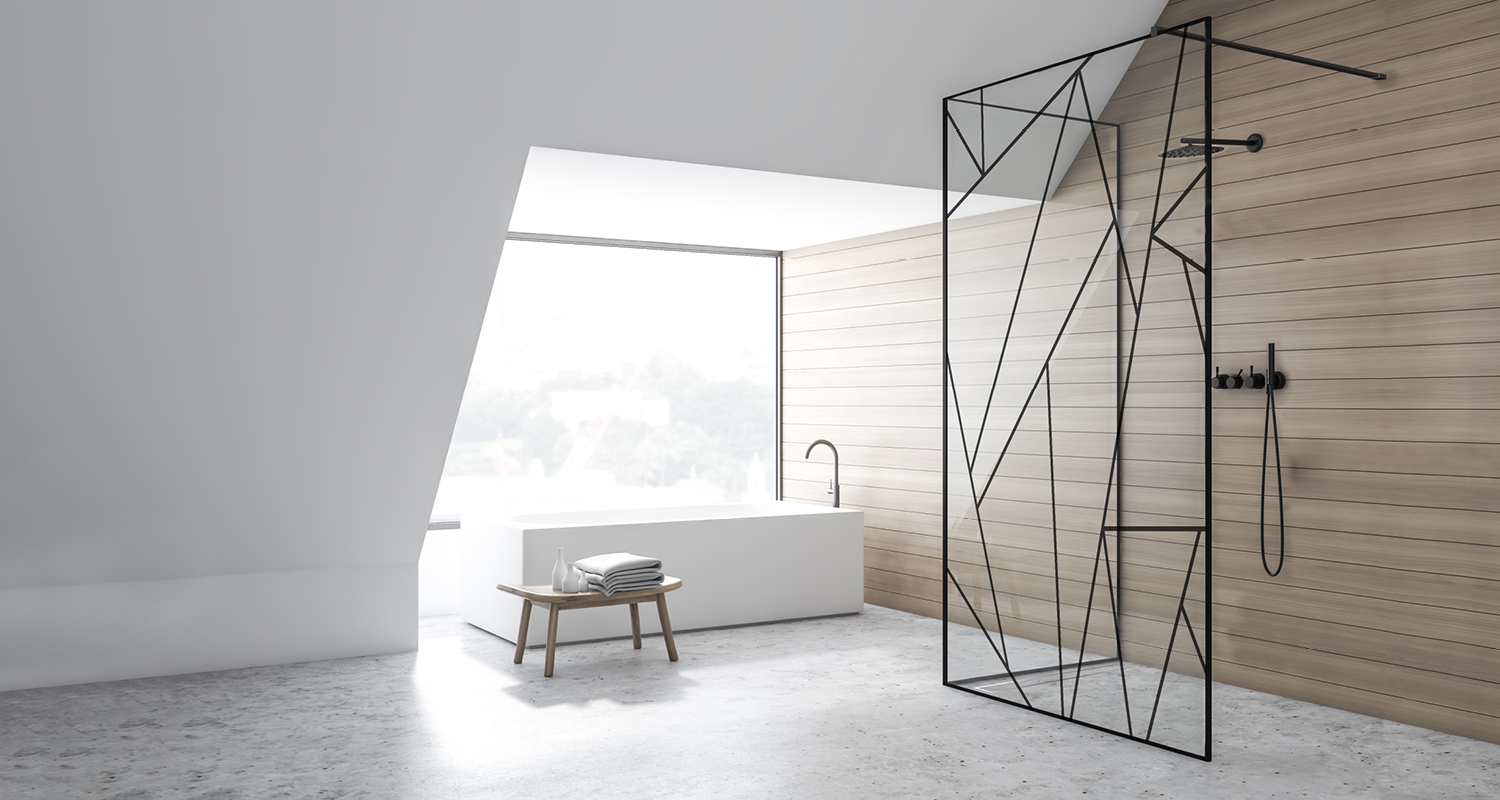 Relax has made the shower enclosures with an innovative design its strong point. To consolidate this aspect recognized by the market, our curiosity must always be attentive to the artistic contaminations of our time. Here is the new Street Art Line , which introduces new graphics in the bathroom, as original as real contemporary artistic graffiti.
Segmenti , with its lines, is very scenic and elegant.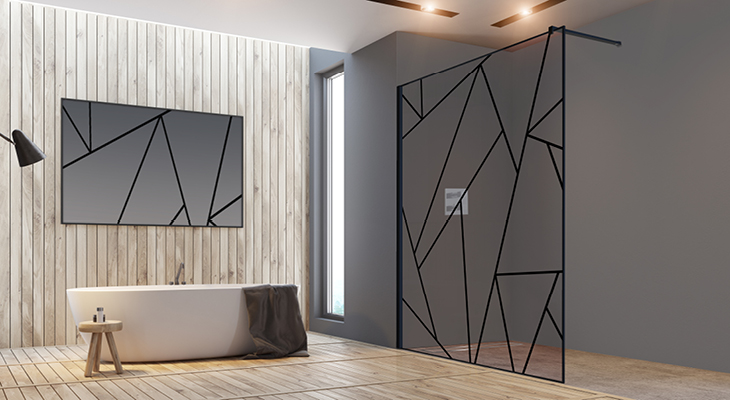 Sneakers instead exemplifies the concept of Relax, which certainly represents us.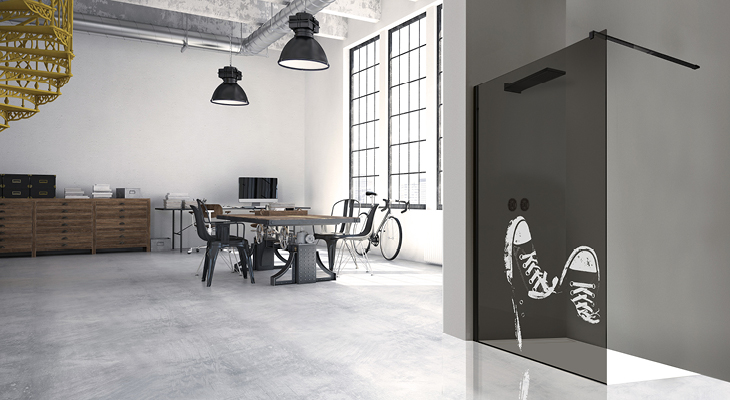 And finally Tire, a graphic that recalls the tire mark left by a car on its way to where our imagination takes us.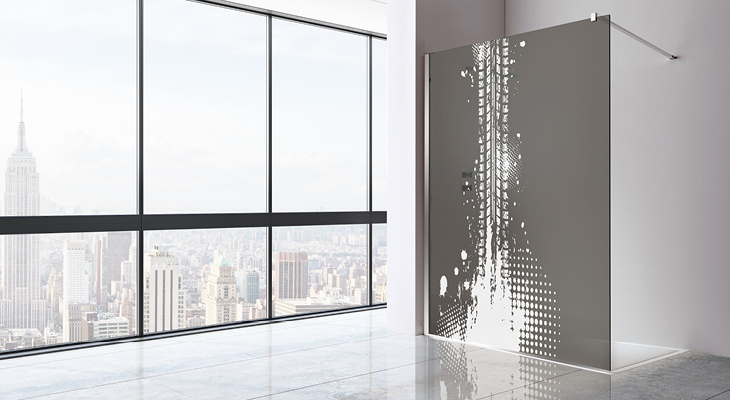 Street Art Line is available on both transparent and gray glass. Any image can also be reproduced. In this case, we are talking about high definition printed designs in six colors with infinite combinations of colors and shades applied to the shower enclosure. Special ceramic paints are used, which vitrify during the hardening process, becoming an integral part of the glass and therefore indelible and resistant to scratches and detergents to always offer the highest quality. The prints seen here are produced for our innovative and custom-made shower enclosures. The possibility of edging all sides of the glass with an aluminum profile with Frame is also new.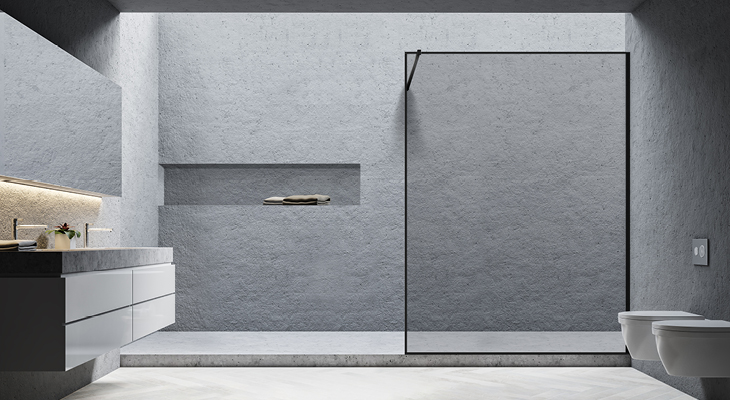 It is a very elegant solution given by a 1cm profile that frames the glass. It can be applied by pressure without the need to glue it. Precisely for this reason, it can also be added later. R & amp; D Relax design. Made in Italy. Quality certified by Tuv Sud .