Slim, Solid Surface shower tray
The Slim shower tray by Relax has the edge just mentioned on the anti-slip and antibacterial surface.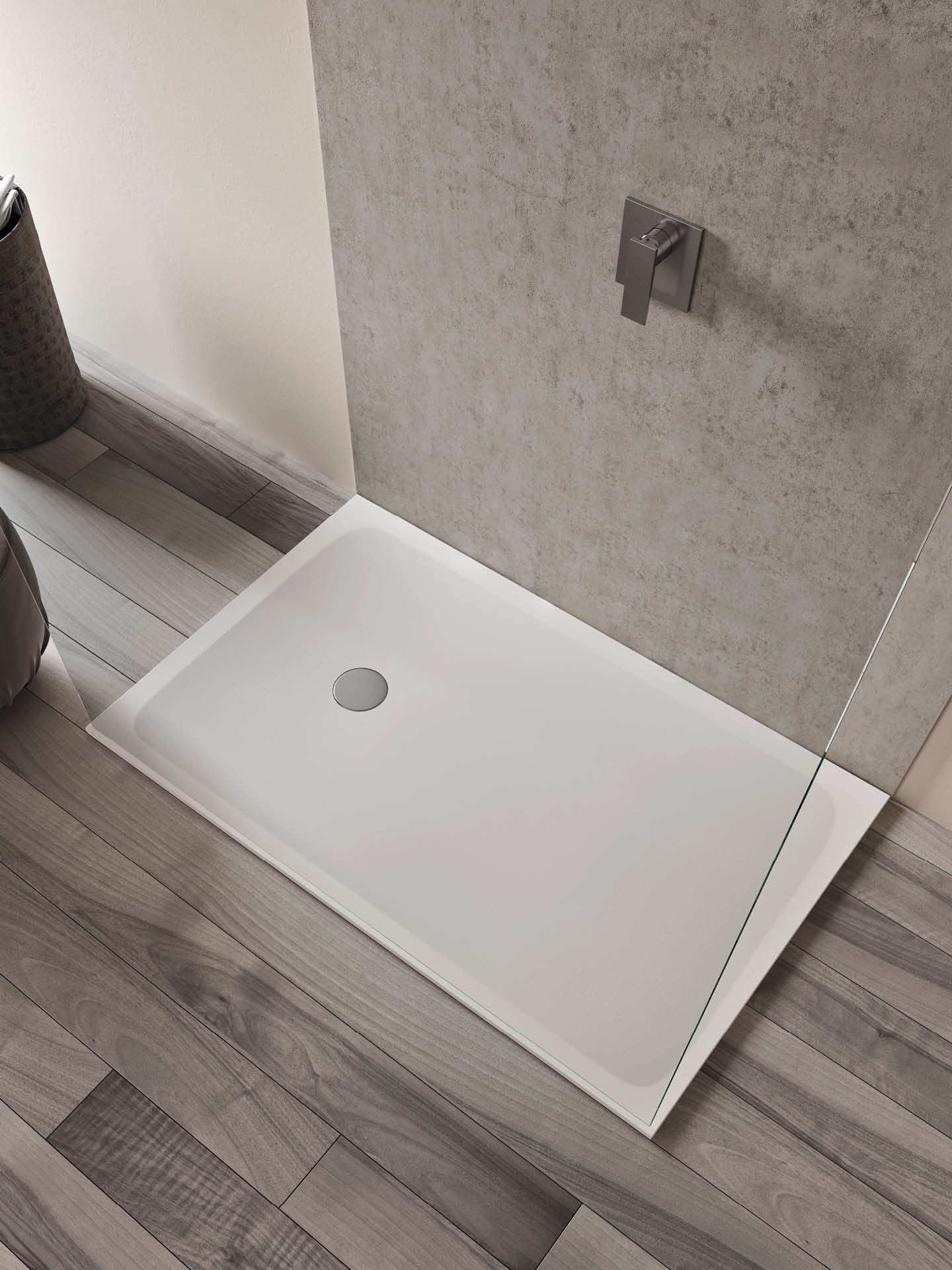 Features
Material: solid surface
White full body
Non-slip and antibacterial
Free-standing or flush-to-floor installation
Matching drain cover
Slim Angolare is a linear shower tray, soft to the touch and equipped with a matching drain cover that makes it adaptable to any bathroom environment.
It is made entirely of Solid Surface, a linear, waterproof material that guarantees the outward appearance over time. It is an anti-slip and antibacterial product, restorable over time.
It can be installed free-standing or flush with the floor.
Slim can also be requested with customized dimensions.
All shower trays, as well as the other Relax items, are produced in Italy, with certified quality.
Shower tray height

2

,

5 cm
Dimensions

from 70x70 cm to 100x180 cm