Lyra B2, shower enclosure with integrated handle
Lyra B2 is a niche shower enclosure with saloon door equipped with a door alignment system and handle integrated into the glass.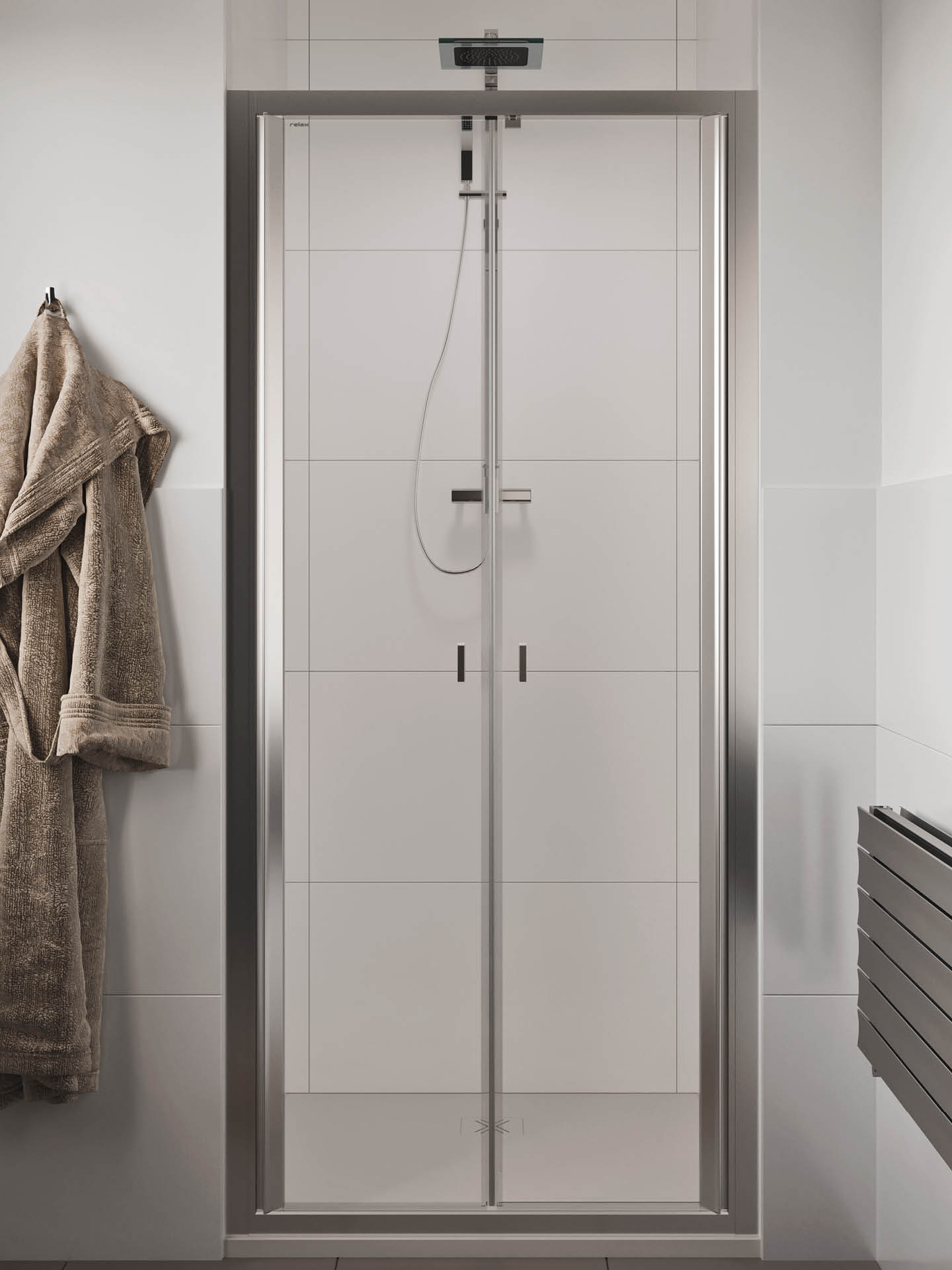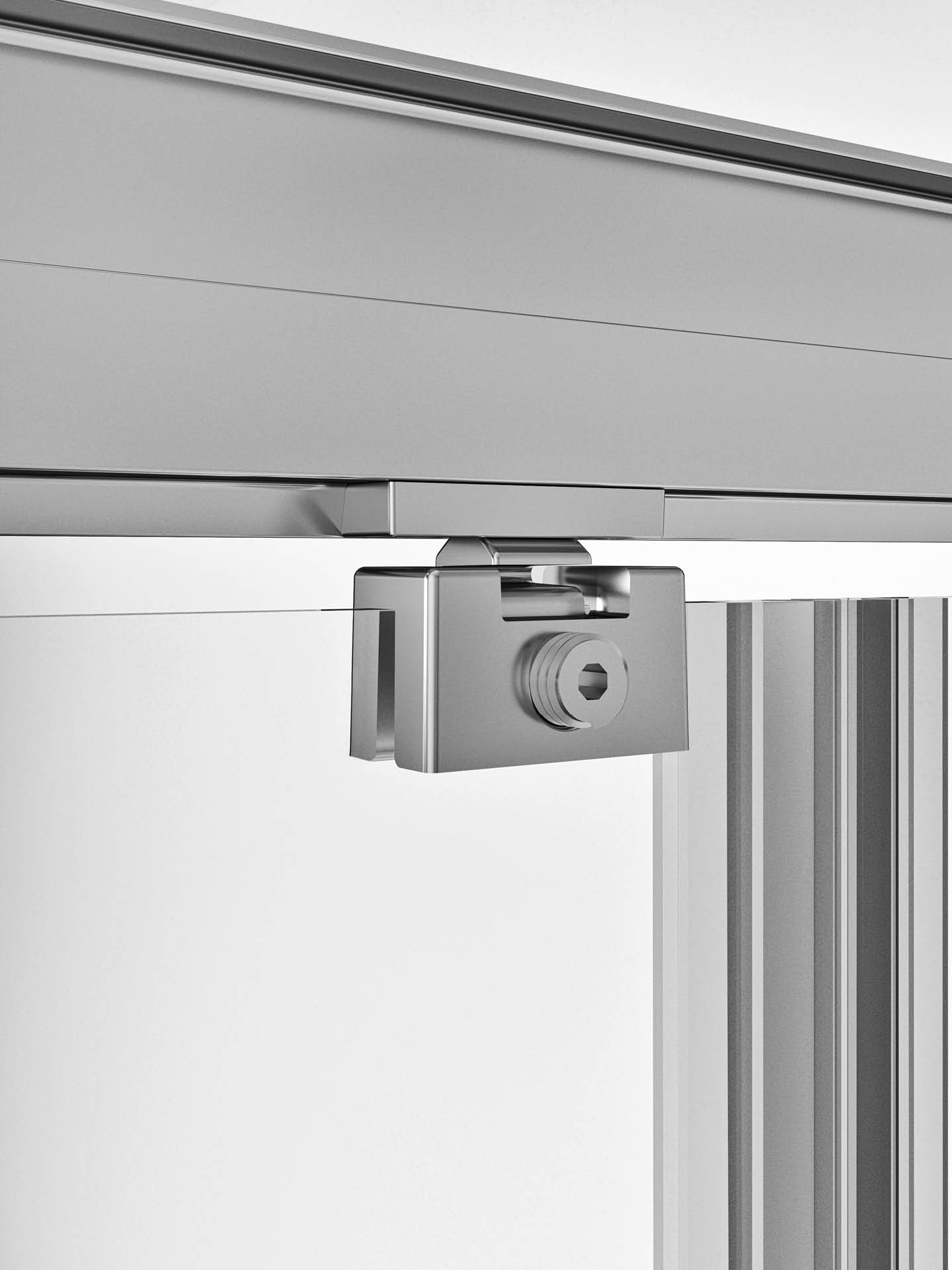 Features
Quick and easy to install pre-assembled product
Door with magnetic closure
Equipped with adjustable eccentric bearings
Equipped with integrated handle
Reversible
Lyra B2 is a niche shower enclosure with a double saloon door.
The Lyra collection stands out for its variety of shapes and opening systems. It has a handle integrated directly into the glass that follows a quick and comfortable opening. Ideal for everyday use.
It's possible to order it custom-made and with shaped glass, for attics and for special solutions.
The product is also available in a fixed corner side configuration.
Shower enclosures and accessories are all produced in Italy and with certified quality.
Dimensions

from 70 cm to 100 cm
Possible configurations for the LYRA collection