Order and track your order online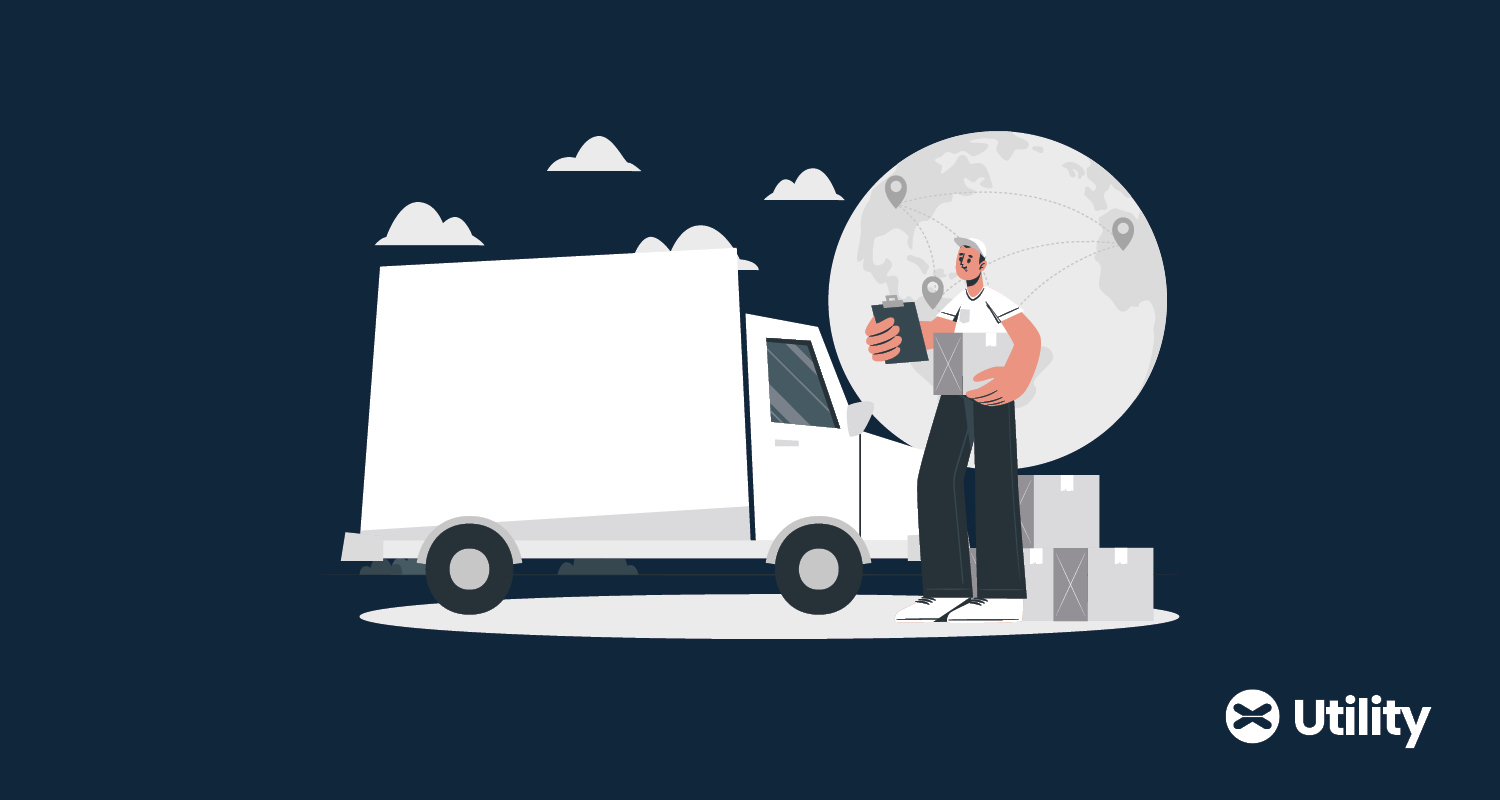 Find out how to order your shower enclosure online and track its shipment. From the choice and configuration of the shower enclosure (or any other Relax product), to the actual order and subsequent delivery, Relax will will follow step by step. Find out how 👇🏻
Order shower enclosures online: add to shopping cart
Once you have finished configuring your product (here is a detailed guide on how to configure it), whether it is a certified shower enclosure TÜV SÜD or a spare gasket, you will open, among other possibilities, to add your own creation to the cart. We chose yellow to make this new feature immediately recognizable. With a simple click we can then order shower enclosures online and add them directly to the cart, simple isn't it?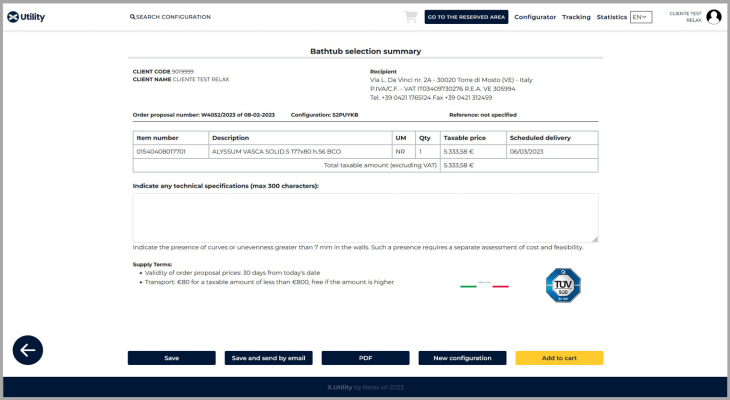 End of the configuration.
New configuration or go to the shopping cart
Once the product has been added to the shopping cart, there are two possibilities:
New configuration. Do you want to configure a new product and add it to your cart? Just press "New configuration" to return to the home screen.
Go to shopping cart. It will allow you to view the cart with the selected products, a brief overview that will serve as a reminder before sending the order.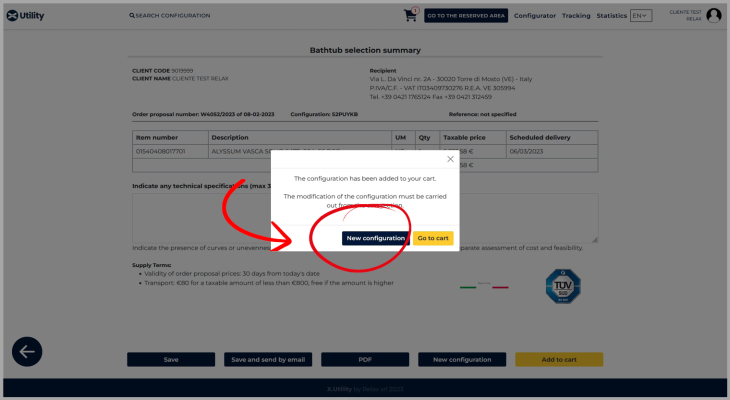 Go to cart. It will allow you to view the cart with the selected products, a brief overview that will serve as a reminder before sending the order.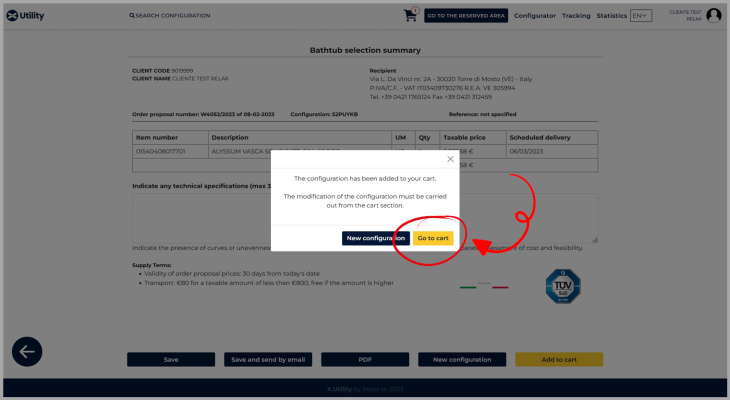 View Cart
In case you have chosen to go to cart, the summary screen will be clear and concise. Here's what you need to know:
Configuration. Ordering shower enclosures online starts here. This is the newly created configuration, to which a unique code is associated, with customer reference, creation date and expected delivery date colored in green.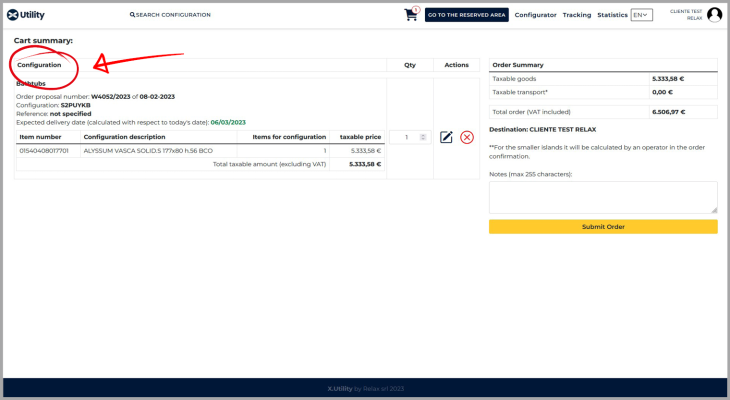 Part number. Do you want to search for your product based on its article code? Each article has a unique one.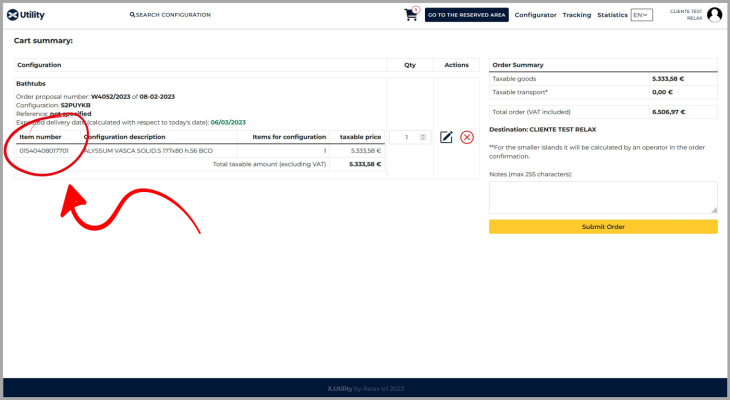 Description. Collection, model, sizes and finishes of the chosen model.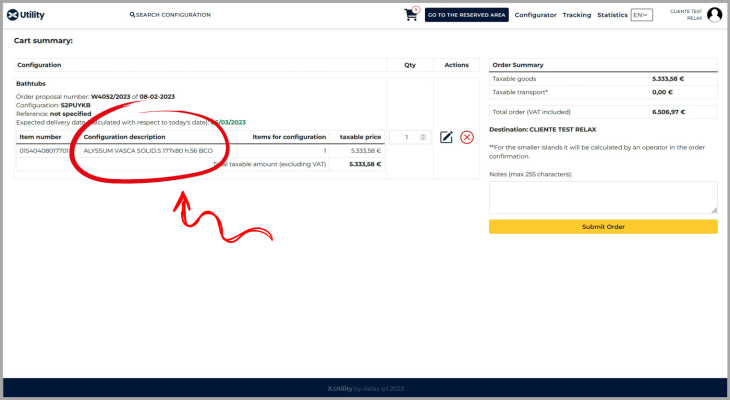 Taxable price for 1 piece. It is the price of the chosen product.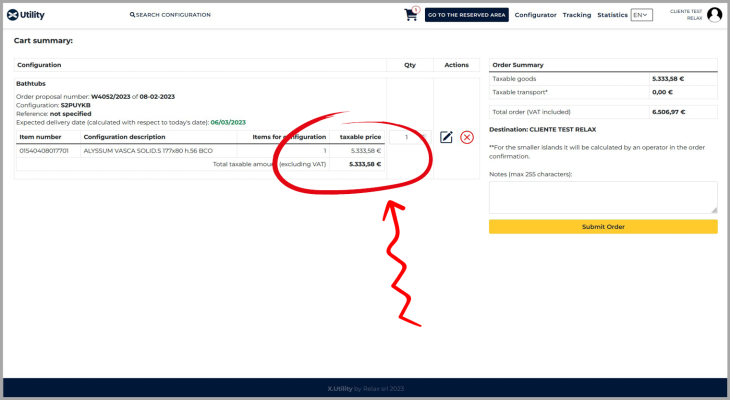 Quantity. The quantity of the chosen pieces varies according to the user's choices: you can increase the quantity and insert as many pieces as you like. The price will vary according to the latter value.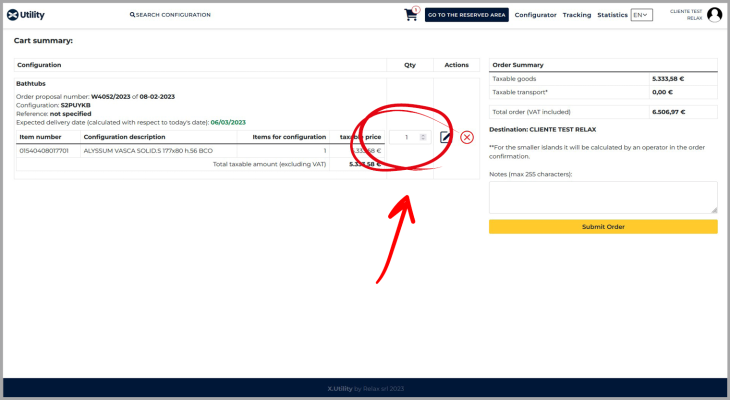 Taxable transport. These are the shipping costs for the selected products and vary according to the destination.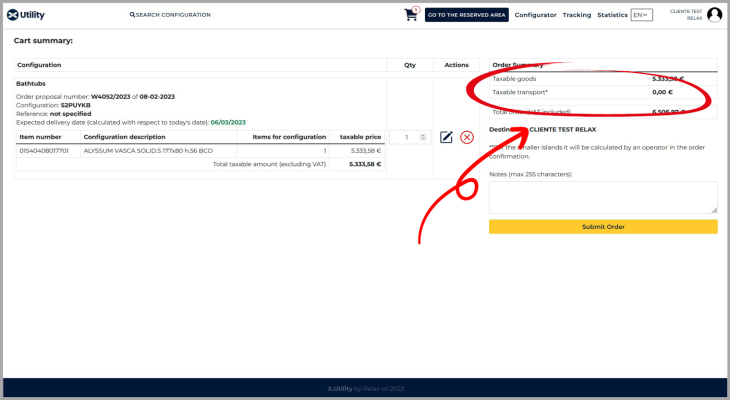 Taxable totals (with and without VAT). We have chosen to show you the taxable total with and without VAT for greater convenience. The total will be updated in real time according to the chosen quantity.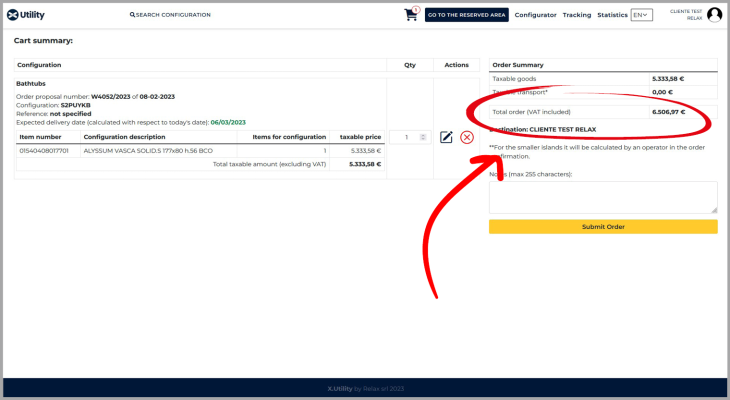 Destination venue and notes. The possible destinations will automatically appear associated with your account. If your store has only one location, the system will automatically choose that one.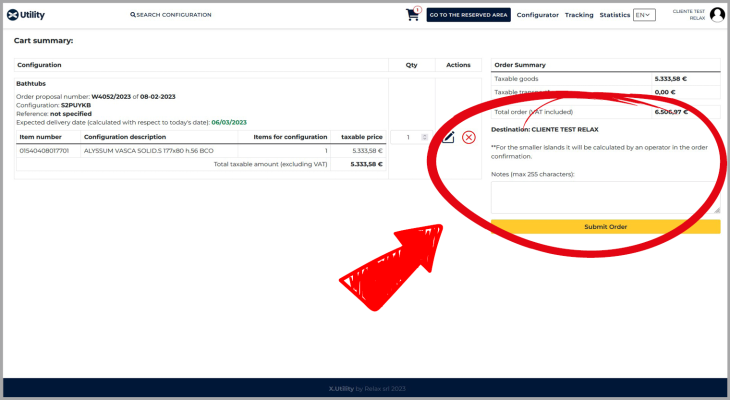 Follow your order with tracking
Of fundamental importance to have total control of the products ordered: tracking. Updated almost in real time, it is one of the main tools of X.Utility. For convenience, it is divided into 4 macro-filters that will allow you to have even more clarity on the situation of your orders:
TO BE PRODUCED. The product has not yet entered the first phase, that of production. The chosen color is orange.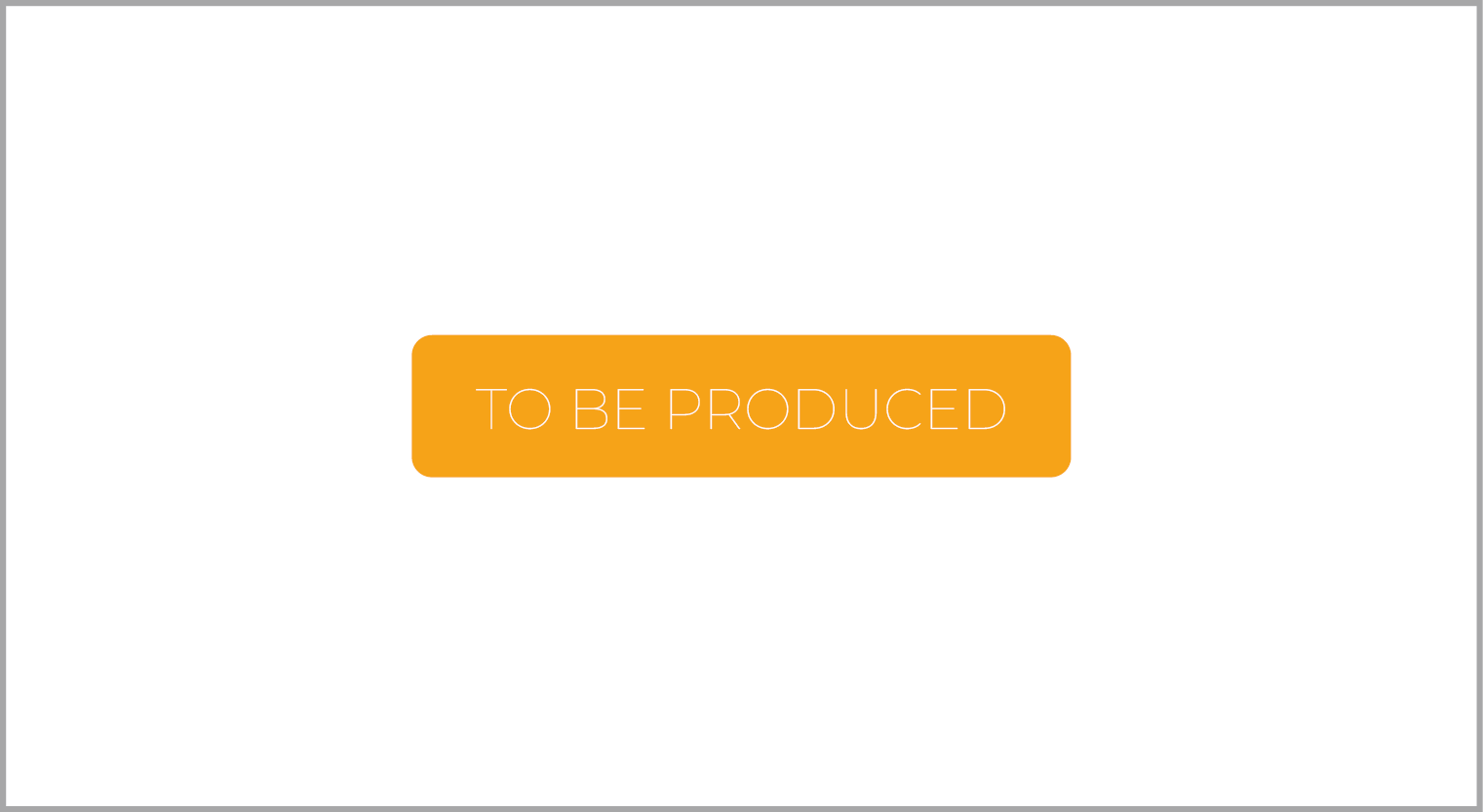 PARTLY READY. The product is composed of several elements, some of which are ready. The chosen color is grey.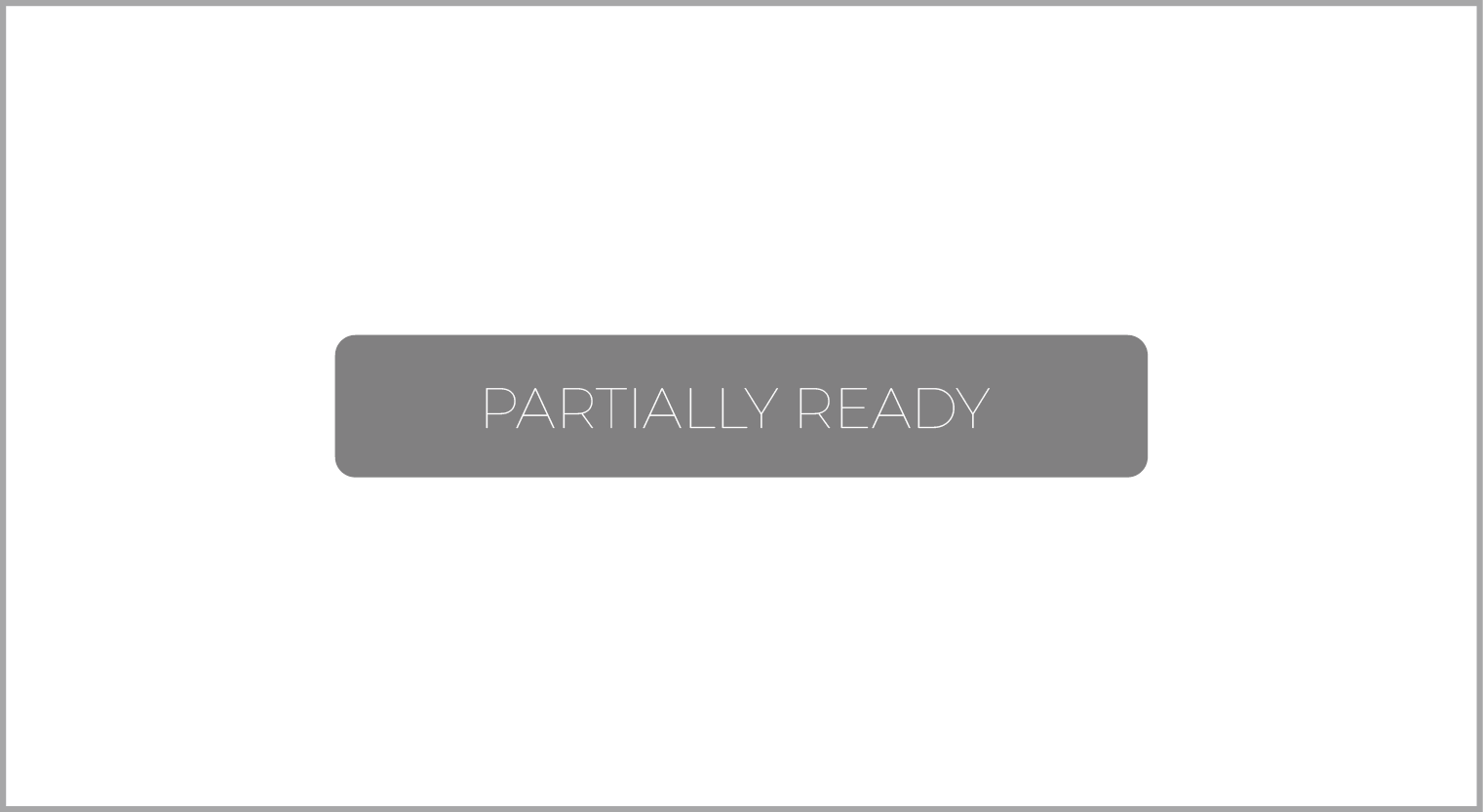 READY TO SHIP. The chosen product is finished and ready for shipment. The chosen color is light green.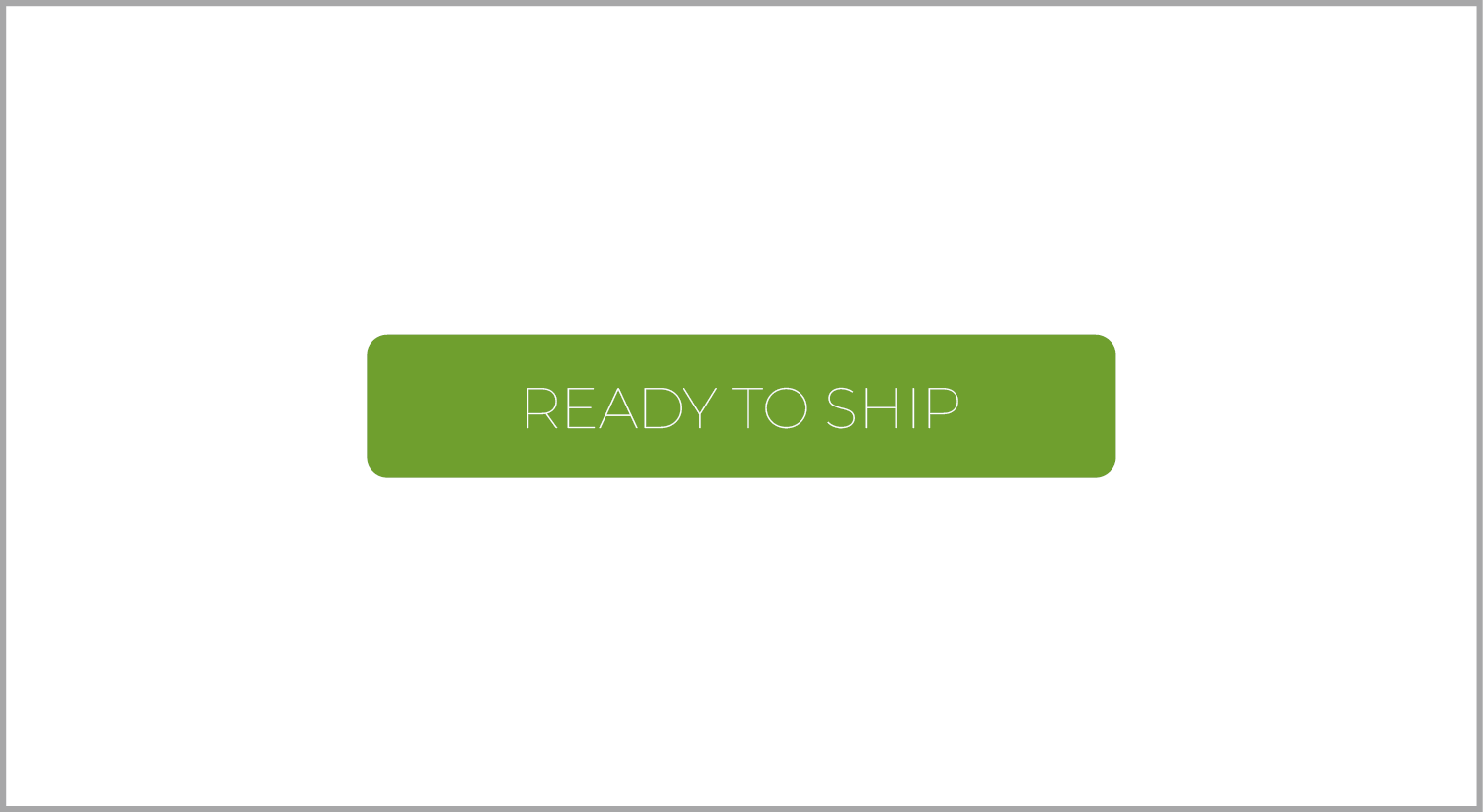 SHIPPED. The product has been successfully shipped to your destination. The chosen color is dark green.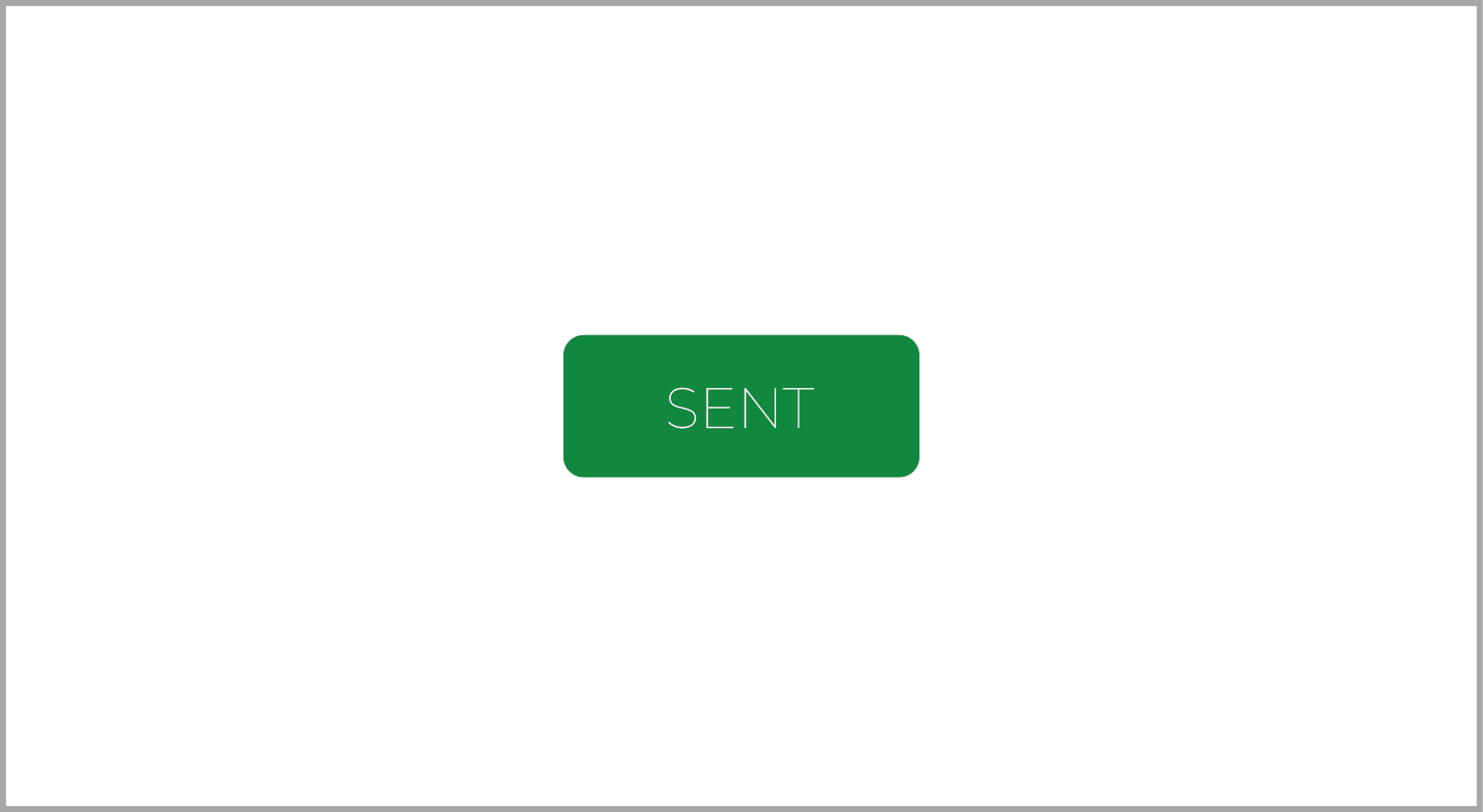 Order shower enclosures online: tracking in detail
By analyzing the very useful order tracking tool, you will notice that ordering shower enclosures online is easier than you think, as is following their path to your own store. In fact, it is possible to click inside each order to find out more. As we said previously, each product can be composed of 1 or more components, each of these has its own production and delivery times, with this tool it is possible to see everything in detail. Additional information that you can find in this area is: status of the component, date, number and quantity of delivery notes.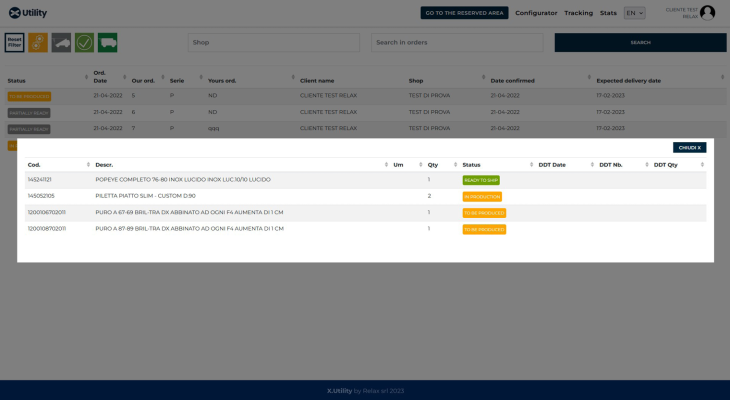 Ordering shower enclosure online: how to access the reserved area?
It is very simple to access the reserved area, follow these steps:
Architects Area: Just register by entering essential information such as email address, password, type of studio and origin.
Retailers Area: If you are already one of our dealers, just follow the instructions to formulate a new password, entering only on the login screen, the email address to which our order confirmations are sent. If on the other hand you are not yet one of our dealers, contact us at info@relaxsrl.com to find out how to enter the Relax world.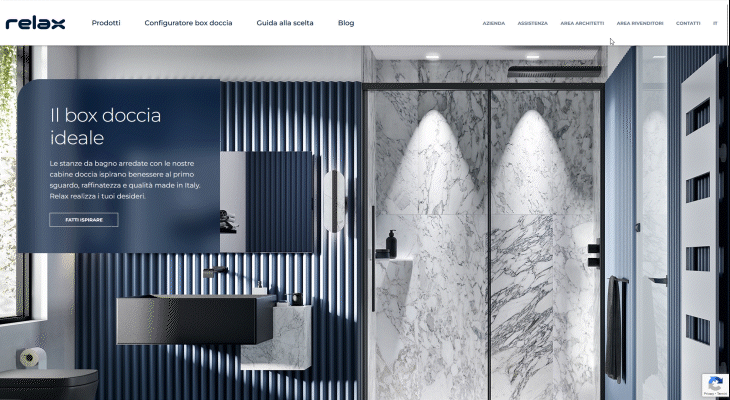 You can find the reserved area directly on our website.
Looking for inspiration?
Check out the latest articles: